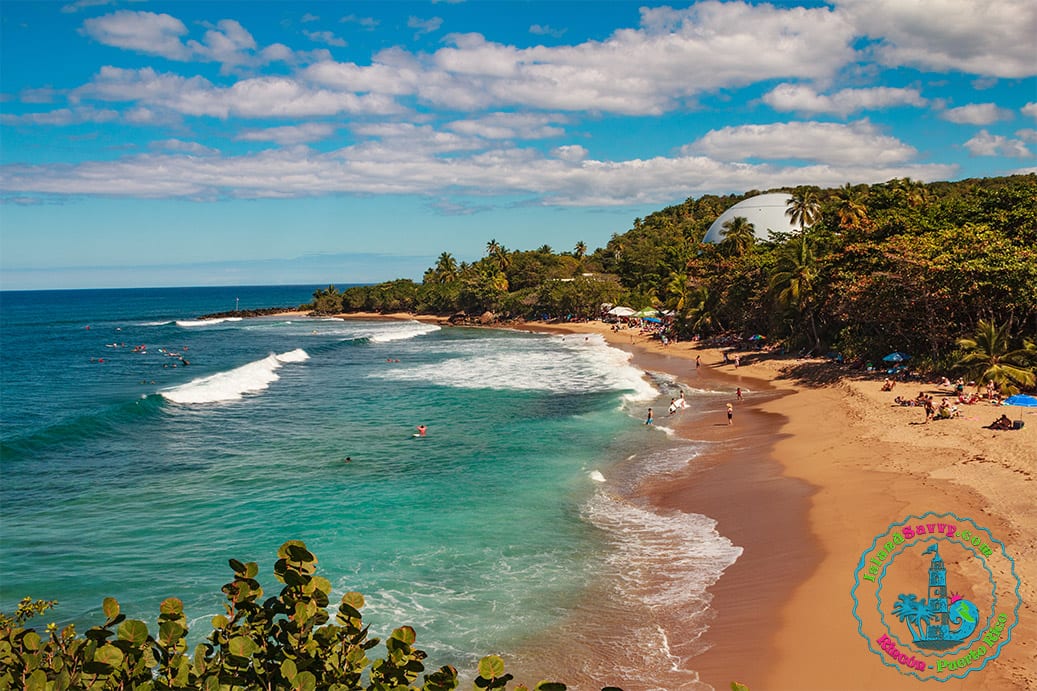 Rincón (r-ee-nk-OH-n), which means "corner" in Spanish, is a unique destination on the island of Puerto Rico. Inhabited by artists, sun worshippers, surfers, those seeking an alternative off-the-grid lifestyle, and American expats – some who came for the World Surfing Championships in 1968 and never left – the town enjoys a real "mañana" reputation. With an average daily temperature of 85 degrees, the blue and turquoise waters make for a fun place to swim, snorkel, paddle board or surf pretty much year around.
Located on the northwestern edge of the island, between the months of November to April it becomes a haven for travelers seeking a slower pace and lots of fun in the sun, topped off with spectacular sunsets. During "the season," as it's referred to by the locals, East Coast snowbirds, college students, foreign vacationers, and surf enthusiasts turn the town into a scene from a 60's surf movie. It's not unusual to see people walking around barefoot and dressed like they just got back from Woodstock, or caravans of colorfully painted VW vans with surfboards on top and horns blaring heading to Domes Beach – a favorite surf and beach time destination.
Well known by surfers around the world, during the peak surf months of November to February, the waves in the area can get up to 25 feet (7.62 meters), and the community is host to several annual surf tournaments and other outdoor events. With names like Dogman, Domes, Spanish Wall, Little Malibu and more, there is a surf spot for all skill levels.
But during the rest of the year, it's also a popular vacation destination with Puerto Ricans from across the island. And with a vibrant community of local artisans and entrepreneurs, there is always something to see and do in Rincón – including the weekly Rincón ArtFest or the Farmer's Market where you can sample the local cuisine and natural plants and culture of the region. The community also offers a great selection of dining and entertainment opportunities for even the most discriminating traveler.
Affordably priced compared to the other Caribbean or South Florida vacation hotspots, vacation dollars go much further without sacrificing any of the anticipated amenities and adventure opportunities. In fact, Puerto Rico is home to a diverse variety of stunning natural sites including world-class beaches, spectacular waterfalls, eco-tours and adventures, the El Yunque rainforest, and the warm Caribbean water. And a stay in Rincón is convenient to lots of great day trip destinations across the island.
So if you're looking for a few days in paradise, Rincon, Puerto Rico just might be your new go-to Caribbean island.
 Sunsets in Rincón, Puerto Rico…
How to pronounce "Rincón" (r-ee-nk-OH-n)
Visiting Rincón Puerto Rico
Be sure to check swimming conditions before going in the ocean, as some locations can have strong undertows, and watch out for sea urchins. The public beach at the Balneario de Rincón and the Black Eagle Marina beach are usually pretty safe bets but just ask around. And for snorkeling, especially in the summer months when the water is clear and calm, be sure to visit Steps Beach in the Tres Palmas Marine Reserve.
If you want to know about surf conditions, check out the Rincón Surf Report. Maria's Beach and Dome's are favorites spots to catch good waves or just sit and relax and watch the surfers doing their thing.
For a beach-proof and waterproof bilingual map and guide that clearly identifies Rincón's beaches, surf breaks, trails, roads, and more, check out the Purple Lizard Rincón Map & Guide, which can be purchased at local area merchants and lodging accommodations.