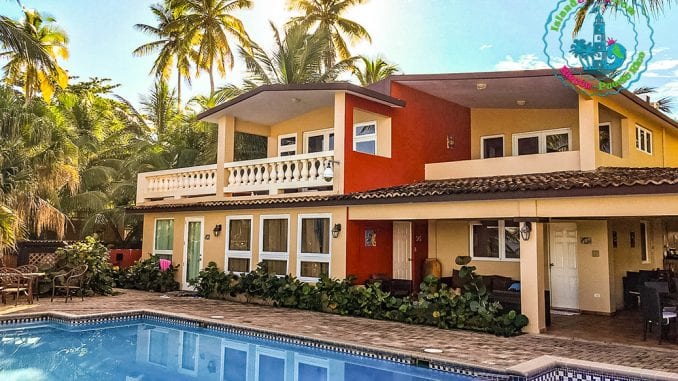 When you first drive up to Casa Isleña Inn in Rincón Puerto Rico, there is an incredible ocean view at the end of the road, framed by swaying palm trees and turquoise waters, and the sound of the waves rolling gently ashore. You just might be tempted to forget checking-in and head straight to the beach.
Once a simple ocean front home, Casa Isleña was remodeled in an appealing Spanish-style architecture and decor and offers its visitors one-of-a-kind ocean views, relaxed poolside patio lounging, and an excellent restaurant and bar service. The rooms are well appointed, clean and comfy, and offer guests a good night's rest after a long day of surfing, snorkeling, or exploring all that Rincón and the island have to offer.
The Inn also offers guests access to surf lessons taught by a reputable and longstanding surf school, or if yoga on the beach is more your speed, they offer daily yoga lessons and stand-up paddleboard tours. The goal is to help you to relax and have fun while enjoying lazy days by the pool or on the beach topped off with fabulous sunsets.
Come for the view, relax, and let Casa Isleña help you find your inner peace.
Casa Isleña Inn Rincón Puerto Rico