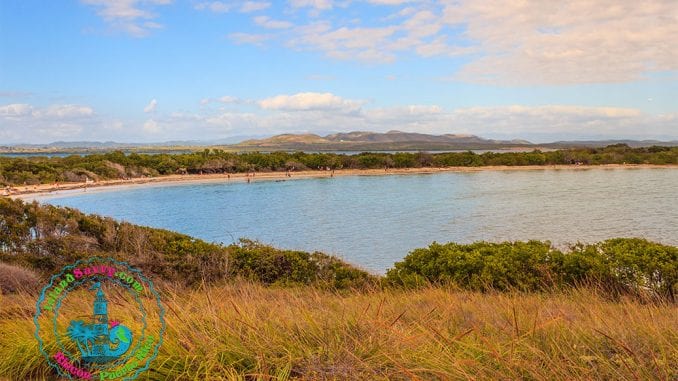 The more you see of Puerto Rico, the more you realize just how beautiful, and distinct it is. From the picturesque beaches found along its 501 km (311 miles) of coastline to the El Yunque National Forest – you would be hard-pressed not to find a place that you can fall in love with and create great memories.
One of the more popular seaside destinations with locals and tourists alike includes high cliff walls overlooking crashing waves, a lighthouse, and a crescent-shaped beach with white sand and turquoise waters.
La Playuela Beach (or Playa Sucia) in Cabo Rojo, Puerto Rico, is located on the southwestern tip of the island, about an hour and a half from Rincón. The drive from Rincón takes you through Mayaqüez and then on a very scenic drive through Cabo Rojo, where you'll drive past rolling hills with open fields of farm and ranch land.
Nestled along a crescent shoreline with a white sandy beach, you'll find some shady spots where you can set up camp and relax and spend the day in the turquoise waters. Looking south from the beach, you'll see cliffs on either side, accessible by several walking paths for easy hiking.
Atop one of them sits the Cabo Rojo Lighthouse (Faro Los Morrillos de Cabo Rojo or El Faro). So bring your camera and take the hike up the hill for some breathtaking photo opportunities.
When hiking up the trails, especially on the east side of the inlet, be on the lookout for Iguanas sunning on the rocks, or nesting beneath the brush along the cliff edges. Sometimes you can even see them scaling the cliff walls.
La Playuela Beach – Cabo Rojo, Puerto Rico
There are many great photo opportunities from both the beach or up on the cliffs on either side. On the east side cliff (left if looking out from the beach), you can hike down to the shoreline below the cliff to a window in the sea wall, and a natural rock jetty leading out to the sea. Just be careful when the waves are crashing as the rocks can get slippery.
The beach is remotely located at the end RT 301, which will bring you to the parking lot for the Cabo Rojo Lighthouse. From there you'll turn left along a very rough dirt road with some deep potholes but is safe for most vehicles. Parking fills up fast so you'll want to get there early. Both the beach and parking are free, but there are no services such as public restrooms, showers, food services, or lifeguards. The beach is open during daylight hours, and if the road is closed, it probably means the beach has reached capacity.